A video game or a sport? The answer is – eSports!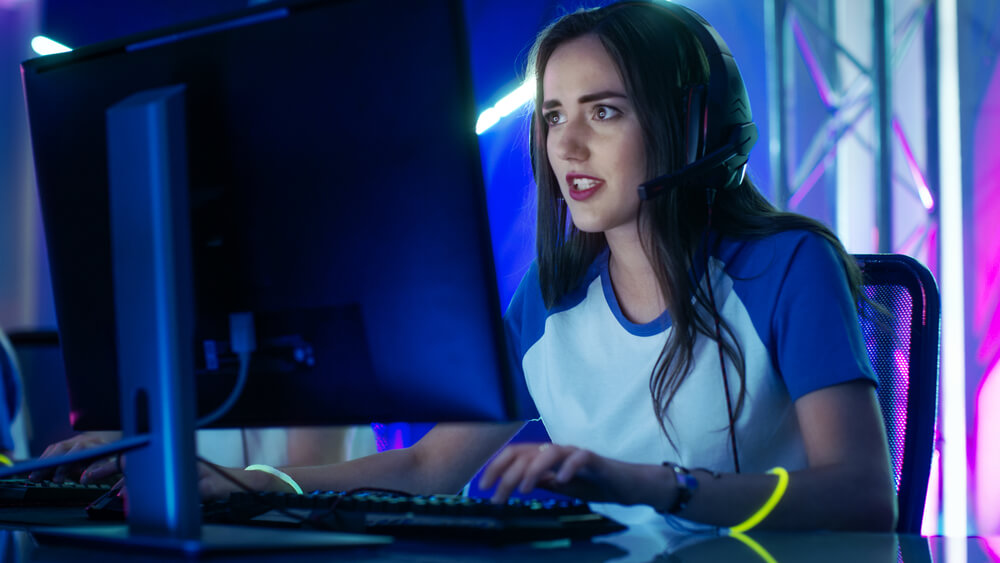 Since the creation of the first video game, people have never tired of playing games. We always want more games to test our skills and challenge our friends. Thanks to the internet, we don't have to play against the computer or our friends only, but we can also challenge players all around the world. The choice of games is so wide that everyone can find something interesting for themselves. Some of the most popular games at the moment are Fortnite: Battle Royale, Grand Theft Auto V, Minecraft, and League Of Legends.
Evolution of eSports  
Up to the 2000s, gamers were seen as people who simply love playing games in their free time. However, things have changed in the 21st century. Nowadays, there are professional gamers who take part in massive competitions and fight for amazing prizes and sums of money. Such competitions have become known as eSports and they are watched by huge amounts of spectators, who can also compete, but in a different manner – by betting on the winner. People can bet on eSports in various ways and Luckbox BitCoin can be used to try out betting on eSports with cryptocurrencies, such as Bitcoin.
The popularity of eSports is expected to continue growing in the future. The US government already recognizes eSports players as athletes and other countries are likely to follow suit. Moreover, eSports were included in the 2018 Asian Games, which is the largest sporting event behind the Olympics, though as a demonstration sport. There is also a possibility that eSports will become part of the Olympic Games in the near future, although there are some strong arguments against it at present.
Are eSports real sports?
Not everyone agrees that video gaming can be considered a real sport. It is obvious that playing a video game doesn't require as much physical activity as playing a sport, apart from chess. Professional gamers don't need to work on their physical strength and build muscles. They don't need to develop stamina, flexibility and agility like traditional athletes do. However, we cannot deny that professional gamers do have some skills that make them different from ordinary people, but these skills are mostly mental skills.
Professional gamers must have a sharp mind. They must be able to stay focused for a long time and be ready to make quick decisions but also work out a strategy in advance. Maintaining focus is very demanding, so eSports coaches and tutors suggest that eSports players should pay attention to their lifestyle, their diet and sleeping time.
Furthermore, eSports players need to develop emotional control. They must be able to deal with the pressure of the audience and the sneering comments of their opponents. They need to transform their nervousness into adrenaline that leads them to victory.
Some experts say that competitive gaming is even more competitive than traditional sports. They explain that, compared with traditional athletes, professional gamers play far more games, so they have to train hard to reach the top.
Biggest eSports events
So far, numerous eSports events have been held around the world. Some of the greatest include The International DOTA 2 tournament held in Seattle, the USA, in 2015, League of Legends World Final in Seoul, South Korea, in 2014, and ESL One DOTA 2 Frankfurt, Germany, in 2015.
There are many more eSports events yet to take place, so if you are a fan of video games and competitions, make sure that you don't miss them. Fortunately, you can watch eSports events live on the internet from wherever you are.