Greatest NFL Players from New Jersey
Even though New Jersey doesn't have its representative in the NFL, football fans in this small state don't have to feel left out one bit — both the New York Jets and New York Giants consider New Jersey their home field. To make things even better for New Jerseyans, the ever-growing number of sportsbooks offering online sports betting makes the craze for the sport spread like wildfire.
However, NFL team or not, New Jersey is still a state of great athletes, and the best proof of it is included in our list comprised of the greatest ever NFL players that came out of the diner capital of the world.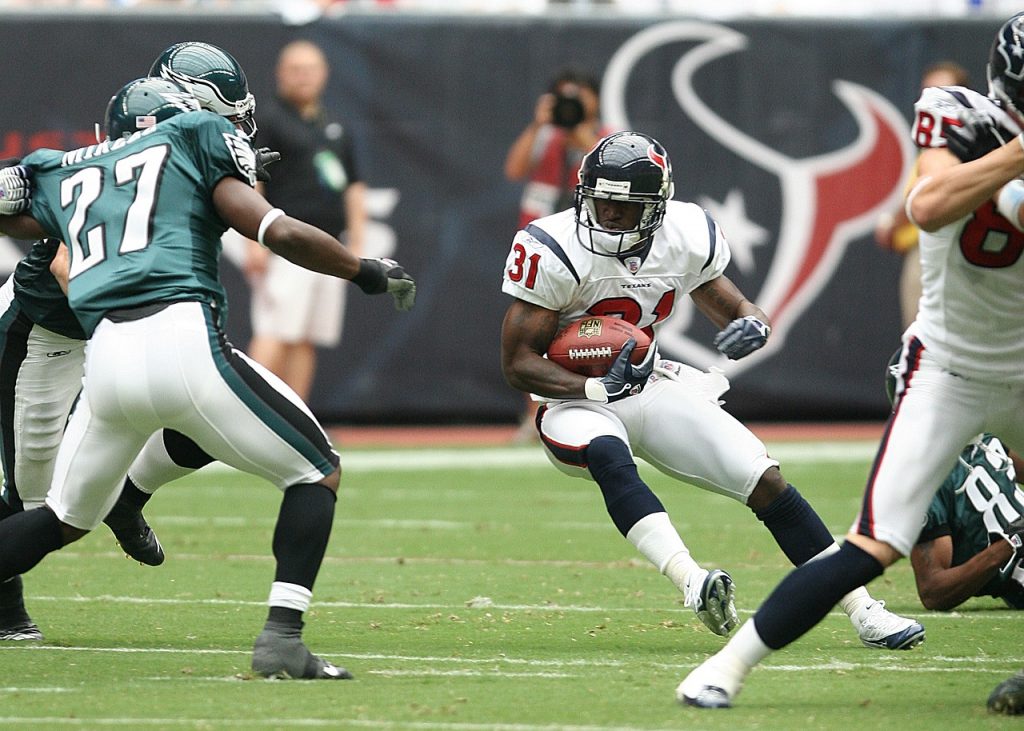 Franco Harris
Franco Harris is not only the best of the best that came out of Jersey but also one of the greatest NFL players of all time. Born in 1950, Harris spent 13 years in NFL; 12 seasons with Pittsburgh Steelers and his final season with the Seahawks. In 1990, he was inducted to the Pro Football Hall of Fame. During his career, Harris achieved 12,120 all-time rushing yards, 2,287 receiving yards and made exactly 100 touchdowns, 91 by rushing and 9 by receiving. Not only that, but he also won the Super Bowl four times and was elected for Pro Bowl nine years in a row.
Joe Theismann
Born in 1949 in New Brunswick, Theismann is one of the Redskins' legends. He spent 12 seasons playing for the Washington Redskins and has a Super Bowl win under his belt as well as the title of an MVP from 1983. He also made 2 Pro Bowl appearances and received NFL Man of the Year award in 1982. Theismann suffered a broken leg during the game against the Giants which ended his career at the age of 36. If it weren't for that, his talent was sure to get him into the hall of fame.
Elvin Bethea
Bethea is a former defensive end that spent his whole career playing for Houston Oilers. Born in 1946 in Trenton, NJ, his career statistics include 691 tackles and 105 sacks. In 1973, Bethea made a career-high of 16 sacks, and to make the feat even more impressive, he did all that while Oilers had a 1–13 record. His 16 sacks are still the best on the history of Houston Oilers/Tennessee Titans. Even though he has never won a Super Bowl, he made 8 Pro Bowl and 5 All-Pro appearances, and the Tennessee Titans retired his 65 numbered jersey. In 2003, Bethea was inducted to the Pro Football Hall of Fame.
Jim Ringo
Ringo is one of the finest athletes that came out of New Jersey. He was born in 1932 and spent his professional career playing as a center for Green Bay Packers from 1953–1963 and Philadelphia Eagles from 1964–1967. Jim played 126 consecutive games for the Packers and 187 games total. He was also an NFL champion for two years in a row in '61 and '62, and attended 10 Pro Bowls. He was inducted in both the Green Bay Packers and Philadelphia Eagles Hall of Fame, as well as the Pro Football Hall of Fame.

After he ended his playing career, Ringo stayed in NFL as a coach and contributed to various teams from 1969–1988. Sadly, Jim Ringo passed away in 2007 after a short illness, just two days before his 76th birthday.